OUR STORY
Sometimes it's hard to believe we've been investing in real estate for over 20 years!
My wife Tracy and I met while I was working on our first home, and our courtship was spent fixing up the house together. Over 20 years later, we've renovated an absolute ton of houses, and we still enjoy every part of it! We've raised our daughter McKenna in this business, and our employees have become part of our family.
We started buying rentals in 2009 so we could survive the real estate bust. Then in 2011, we started lending money to builders and flippers. Lending has grown into one of our favorite facets of real estate investing – we get to enjoy the excitement of investing, and we treasure the time we get to spend helping and guiding investors or builders through the process of real estate investing.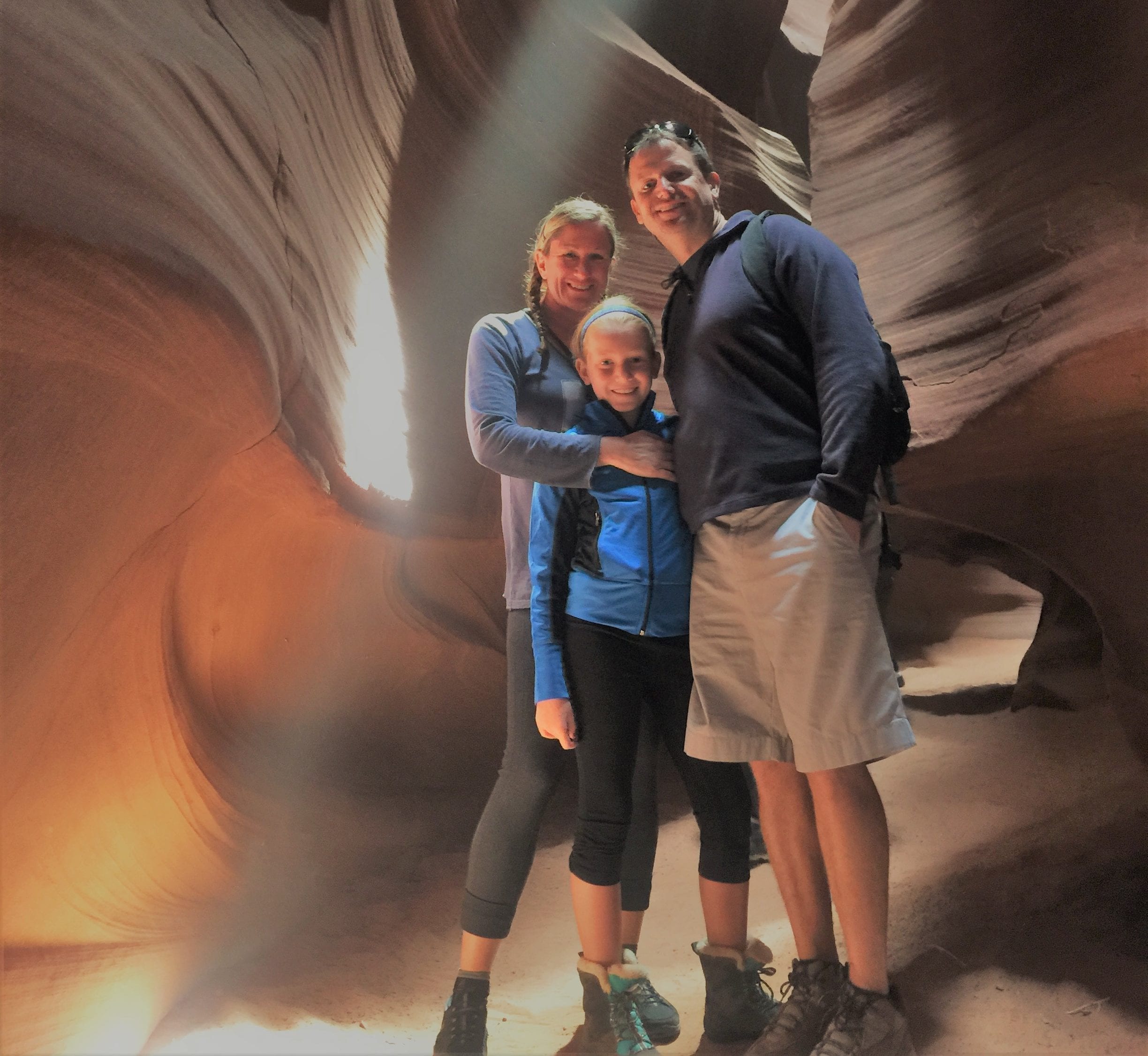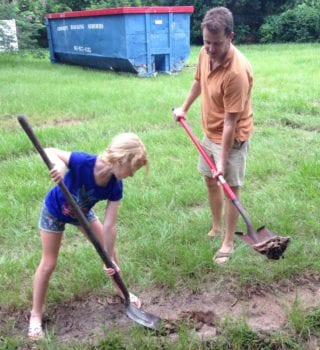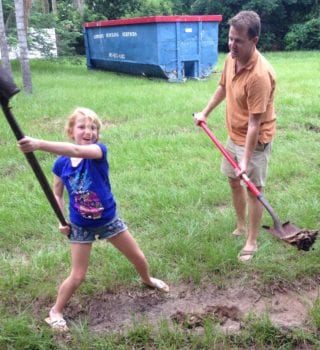 FACTS & FIGURES
We have done many different kinds of real estate investing. We've done land investments, we've flipped and built approximately 600 homes, we've done approximately 300 home renovations for clients, and we've owned a few hundred rental units at different times. However, these days we spend most of our time on our lending business and thoroughly enjoy coaching real estate investors through all the different elements of investing.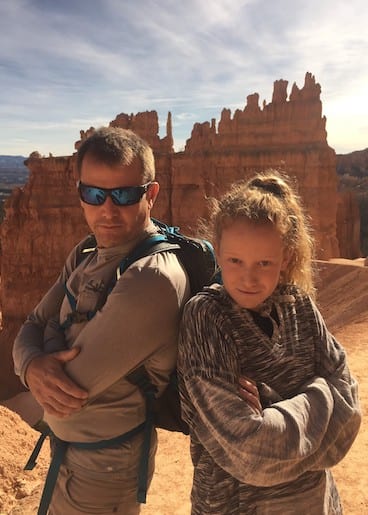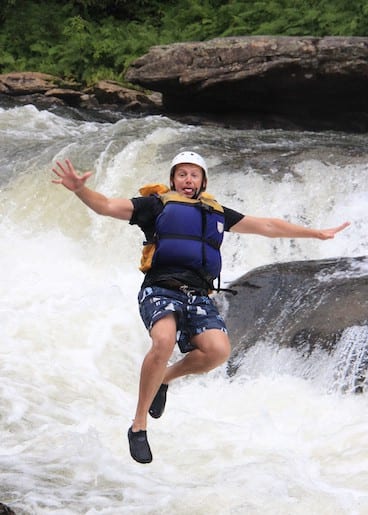 MEET JEFF MURPHY
I'm originally from a small town in Illinois, but I've lived in Central Florida for over 25 years and consider it my home. My wife and I have been married for 20 years, and have an amazing daughter we're so proud of.
I attended several colleges, but graduated from St. Leo University. Although I've done real estate investing for over 20 years now, it seems like I've held nearly every job under the sun at one time or another; I've worked on a Cheez Whiz manufacturing line, and I've worked as a bingo caller. I've been a painter, a carpenter, a waiter, a bartender, and everything in between! I'm happy to say I've found my calling – I'm now a Certified Building Contractor and a private real estate lender.
Our family has a lot of hobbies we enjoy together, including traveling, fishing, scuba diving, and fitness workouts.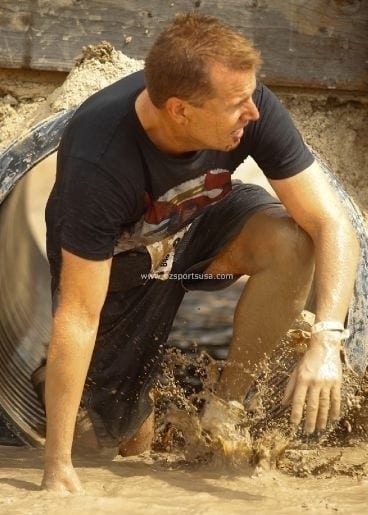 FREQUENTLY ASKED QUESTIONS
Do your loans have any junk fees or hidden costs?
2019-10-18T14:18:53-05:00
We have absolutely no junk fees or hidden costs. The only fee we charge is a loan origination fee, which is 2% of the loan amount for property flips/cash outs, or 4% of the loan amount on loans for new construction and land/developments.
Our primary goal is for property investors to borrow from us again and again, so shady lending practices are NOT in our best interest! We pride ourselves on clarity, transparency, and communication, so you will never encounter "hidden" costs when working with us. We always provide breakdown of all loan costs, known as a "good faith estimate" after your loan request is approved, so you will always be fully informed.
CLIENT REVIEWS
"We build entry level spec homes in Volusia county.  We worked with one of they online lenders before finding Murphy Developments.  What a change!  The online lender charged all kinds to sneaky interest and sneaky fees.  It was a disaster to get a draw from the online Lender.  Murphy Developments makes the entire process easy.  They get you a loan commitment in one day.  We email pictures of the build and permit card to get draws paid.  I call or text the owner with questions or asking for trade references and he always responds.  We are big fans of Murphy Developments!"
"Jeff has financed several high-end spec homes in Winter Park and a restaurant in Orlando.  Not only is he our go to lender, but I consider him a trusted resource and friend.  As  a lender he is the best – he'll get you a commitment in a day and always does what he says.  Because he is builder he understands the process and headaches you can run into.  He will call his contacts at the city trying to get your plans approved, refer you trades, and generally do whatever he can to help.  Another amazing thing is that Jeff sends me leads on lots on a regular basis."
"I have worked with Mr. Murphy for 15 years.  I have sold him houses; borrowed money; and referred borrowers to him.  He always does what he says he is going to do.  He is one of my favorite people to work with."
"I have borrowed money from Jeff and brokered several deals to him.  He is my favorite hard money lender to work with.  He is creative and understands title better than most attorneys.  Last year, I got a deal that another lender couldn't close because a so-called title issue.  While I was on the phone Jeff researched the issue and said it was  a non-issue.  Jeff gave a commitment and we closed in a week."
"I have borrowed money, partnered and sold Murphy Developments houses.  They know real estate – They are creative on figuring out deals – They are honest.  I hope to work with them for a long time.  They not only provide the capital, but they are an excellent resource on a property."
"I have borrowed money from Murphy Developments.  They are easy to work with and close quickly.  I have also become friends with the owner and consider him a good friend.  He reaches out to me on a regular basis to discuss deals and offer insights.  I think his organization is amazing and I hope to be friends and do lots of deals together."